There's no breaks in MMA, so we're back at it again, hope everyone enjoyed the bonus round because now everything counts again!  This card looks pretty good with some even match ups and some one-sided affairs, so get in on the action and let's see who comes out on top!
RULES: If you have agreed to participate you MUST pick your winners before the preliminary fights of the event begin.

FORMAT: It's easy, you pick a winner, how you think they'll win (because of the numerous submissions you can just say 'via submission'), and what round they win in. Getting these things right will help your record as well as your score.

RECORDS: If there are five bouts on a card, your record will show how many you pick right and how many you pick wrong. So if I got 3 fights right and 2 wrong, then my record for that event would be (3-2) and so forth.

POINTS: I will calculate a point system just to add to the breakdowns of the fight. Here's how it goes:

If you pick the winner - 1 point
If you pick the winner + how they win or what round - 3 points
If you pick the winner + how they win + round - 5 points

I will tally all the points after an event.
UFC 97:  Redemption
MAIN CARD (televised)
Middleweight champ Anderson Silva vs. Thales Leites
Chuck Liddell vs. Mauricio "Shogun" Rua
Krzysztof Soszynski vs. Brian Stann
Cheick Kongo vs. Antoni Hardonk
Luis Cane vs. Steve Cantwell
PRELIMINARY CARD (un-televised)
Vinicius Magalhaes vs. Eliot Marshall
Xavier Foupa-Pokam vs. Denis Kang
Jason MacDonald vs. Nate Quarry
Ed Herman vs. David Loiseau
David Bielkheden vs. Mark Bocek
Ryo Chonan vs. T.J. Grant
Sam Stout vs. Matt Wiman
Defending Champions
#1 - Charles Walker (9-1) - 27 points
#2 - Tokyudo (9-1) - 25 points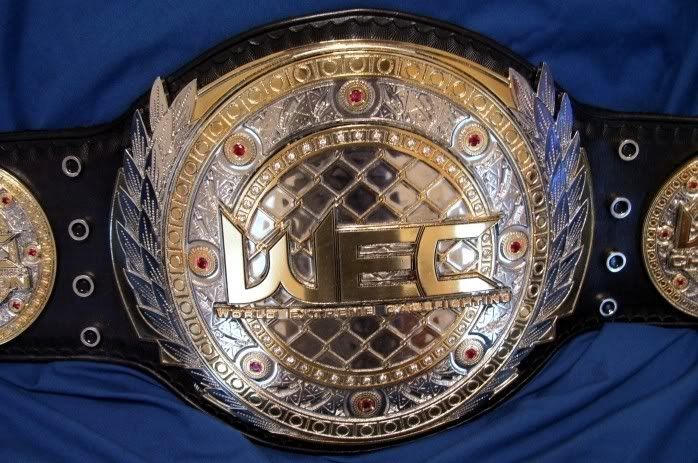 #3 - 3PA (8-2) - 24 points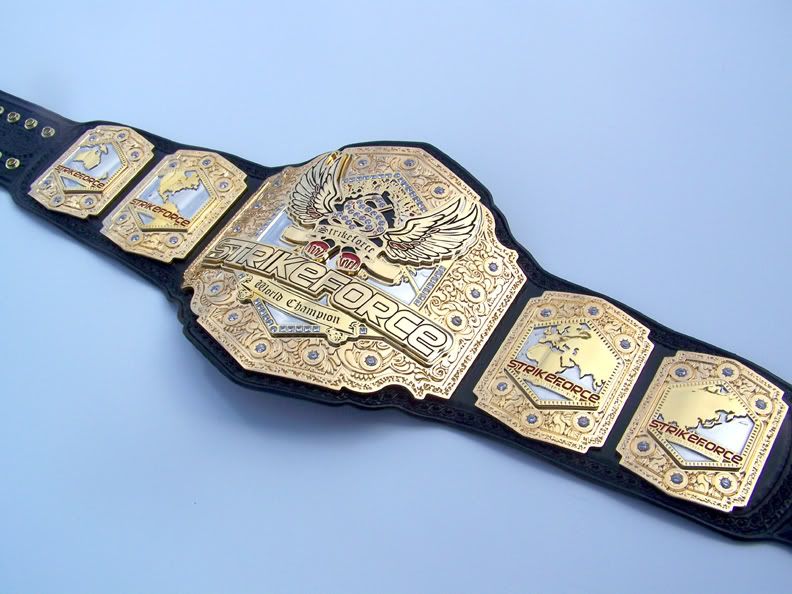 Welcome back Tokyudo and good picking.  I finally got the UFC belt!!!  We'll see how long that lasts, and also congrats to 3PA for remaining a champion, although he dropped down to Strikeforce he's still plugging away at becoming the first triple crown champ. 
MMA4Real WEC 40 Standings
Charles Walker (9-1) - 27 points (Reigning UFC Champ)
Tokyudo (9-1) - 25 points (Reigning WEC Champ)
3PA (8-2) - 24 points (Reigning Strikeforce Champ)
Kelvin Hunt (7-3) - 21 points
Felix (7-3) - 21 points
cauliflower_ears (7-3) - 19 points
Neil (6-4) - 14 points
the barrbarian (5-5) - 19 points*
bdw (5-5) - 17 points
MMA4RealFL Overall Standings as of April 8, 2009
1.  Felix  (44-12) - 94 points
2.  Charles Walker (42-15) - 126 points
3.  bdw (38-16) - 98 points
4.  Kelvin Hunt (40-17) -102 points
5.  NastyNate (36-10) - 82 points
6.  the barbarian (35-22) - 83 points
7.  3PA (34-12) - 88 points
8.  Neil (32-13) - 92 points
9.   BMoney (22-9) - 60 points
10.  wmillion (18-13) - 46 points
11.  Tokyudo (17-4) - 43 points
12.  Jamar Nubar (16-16) - 51 points
13.  funnytiger (19-17) - 49 points
14.  cauliflower_ears (23-18) - 63 points
15.  CityStar18042 (8-2) - 26 points
16.  Jstjujitsudude (8-3) - 20 pts.   
As stated, this time around will be different as far as overall ranking as it will be based off percentage and not off right/wrong but will take everything into consideration.  And no, guys that just show up won't be at the top of the ranking because I will set the minimum at at least 30 picks altogether to be in the overall standings, anyone under will be right outside.  The belts and everything will remain the same but the overall rankings will be different, you'll see come Sunday.  So good luck to all and join us here for open discussion on UFC 97 this Saturday.