It's time again guys and gals to see who should be circling the octagon and who should be slipping in the YAMMA Pit.  WEC 39:  Brown vs. Garcia is this Sunday, March 1st on Versus and it's a pretty stacked card.  Come on in to get your picks in!
RULES: If you have agreed to participate you MUST pick your winners the Friday before the event (or Tuesday before event for UFN) and it must be before 5 PM EST because once I leave work I will lock the thread so that no one can edit their picks, although it ain't that serious..lol

FORMAT: It's easy, you pick a winner, how you think they'll win (because of the numerous submissions you can just say 'via submission'), and what round they win in. Getting these things right will help your record as well as your score.

RECORDS: If there are five bouts on a card, your record will show how many you pick right and how many you pick wrong. So if I got 3 fights right and 2 wrong, then my record for that event would be (3-2) and so forth.

POINTS: I will calculate a point system just to add to the breakdowns of the fight. Here's how it goes:

If you pick the winner - 1 point
If you pick the winner + how they win or what round - 3 points
If you pick the winner + how they win + round - 5 points

I will tally all the points after an event.
WEC 39:  Brown vs. Garcia Card
MAIN CARD (Televised)
Champ Mike Brown vs. Leonard Garcia (for featherweight belt)
Ricardo Lamas vs. Bart Palaszewski
Jose Aldo vs. Chris Mickle
Marcus Hicks vs. Rob McCullough
PRELIMINARY CARD (Un-televised)
Phil Cardella vs. Danny Castillo
Marcos Galvao vs. Damacio Page
Johny Hendricks vs. Alex Serdyukov
Kenji Osawa vs. Rafael Rebello
Alex Karalexis vs. Greg McIntyre
Mike Budnik vs. John Franchi
Justin Haskins vs. Mike Pierce
Defending Champions
#1 - B Money (8-2) - 24 points

#2 - Felix (8-2) - 18 points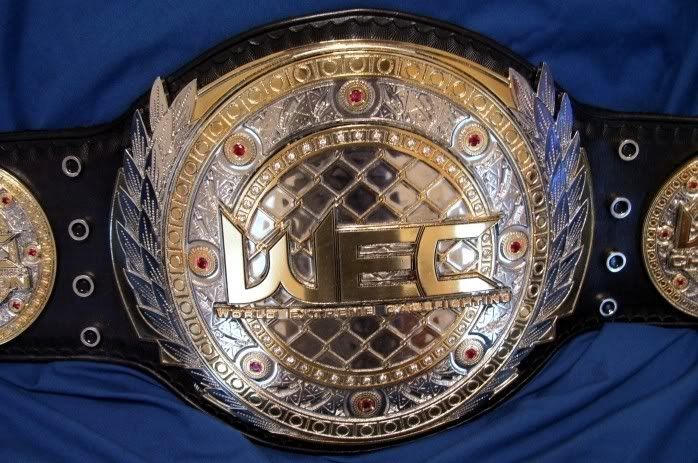 #3 - Wmillion (6-4) - 20 points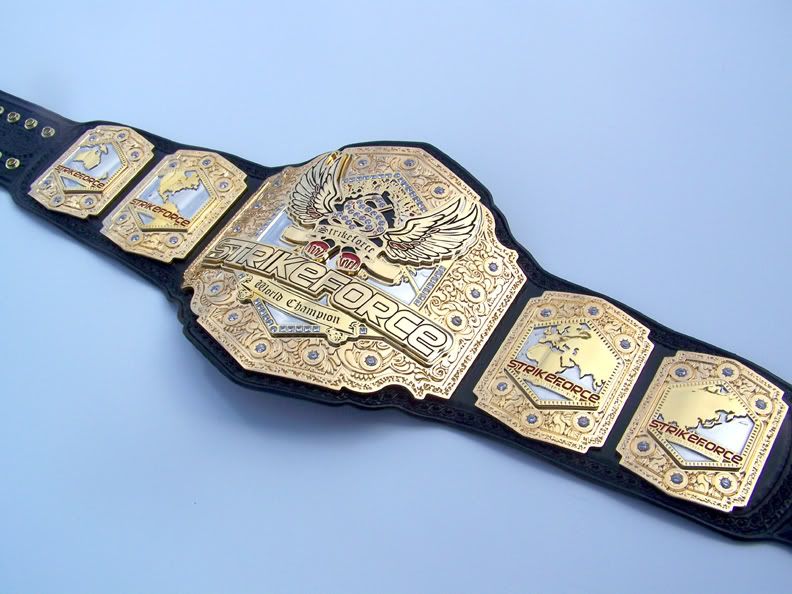 And the rest...
Current MMA4RealFL Standings as of February 22, 2009
BMoney (8-2) - 24 points (Reigning UFC Champ)
Felix (8-2) - 18 points (Reigning WEC Champ)
Wmillion (6-4) - 20 points (Reigning Strikeforce Champ)
Kelvin Hunt (6-4) - 14 points

Bdw (6-4) - 10 points
NastyNate78 (6-4) - 10 points
Charles Walker (5-5) - 17 points
Cauliflower_ears (5-5) - 13 points
The barbarian (4-6) - 10 points
funnytiger (3-7) - 5 points
Good luck to everyone and come join us in the Open Discussion thread Sunday night.