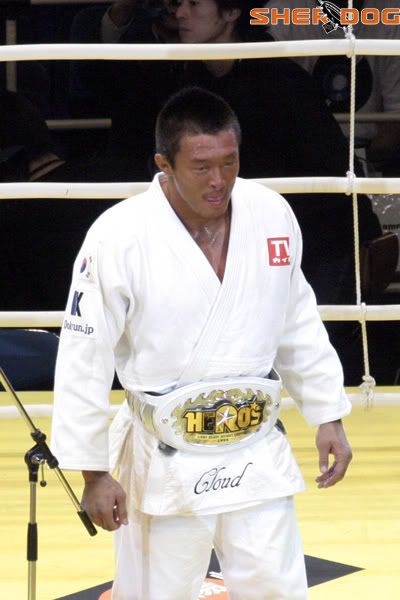 The UFC has signed Yoshihiro Akiyama:
The Ultimate Fighting Championship today announced that it has signed top-ten middleweight contender Yoshihiro Akiyama to an exclusive promotional contract that will see him step into the UFC Octagon for the first time this summer.

"I'm excited to bring Akiyama into the UFC and I can see him making an immediate impact in the middleweight division," said UFC President Dana White. "Besides his great judo and submission game, he's a finisher, and UFC fans are going to love watching him because he always shows up to fight."
Not only does Akiyama add a quality top ten middleweight fighter, but he is also well known throughout Japan and Korea  In fact, Akiyama has become an incredible 'heel' over in the land of the rising son.  This is the third fighter that the UFC has signed as of late.  If you'll remember back in January that Dana White was seen 'courting' Kid Yamamoto heavily in one of his video blogs as well.  Akiyama, Caol Uno, and Satoshi Ishii are all under contract now with Uno rumored to be fighting on the UFC 99 Germany card.  Plans for Akiyama will be unveiled shortly according to the article on the UFC website.  According to the latest reports Ishii may be reconsidering his contract with the UFC.  However, the signing of Akiyama could possibly persuade him to honor that contract. 
The UFC hasn't held an event in Japan since 1997.  It appears they are trying to get all of their ducks in a row to make a return trip as of late.  It'll be interesting to see how all of this unfolds.  What are you thoughts on the signing, and the UFC returning to Japan?