I have some .gif's after the jump of guys getting the armbar from back control in competition.  Check'em out and let me know what you think.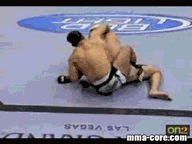 Rousimar Palhares submits Ivan Salavarry at UFC 84 with an armbar at UFC 84.
Dustin Hazelett submits Josh Burkman with a armbar from modified back control....Now go practice!
Gif's courtesy of mmacore.com