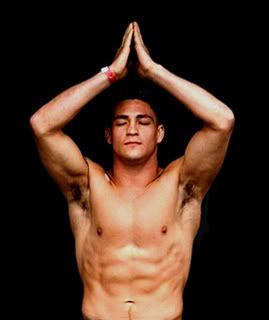 Diego Sanchez On Thiago Alves:

He's a very one dimensional fighter, he likes to stand up, his ground game is his weakness, so it would be his best mind set if he try to knock me out. He's a great fighter and I have a lot of respect for him, and that's what I was expecting for him to say, that he's gonna try to knock me out.
Diego Sanchez on the importance of beating Alves:
This is the fight of my life. I'm preparing, I'm training the harder I can for this fight. I'm doing a lot strength training, submission, but my biggest strength is my heart, conditioning, technique and I feel that these three things are going to be the biggest factor in this fight. Once I show the pace I put in this fight… I'll put a pace he never felt before
You know...I can't ever recall Diego being stunned or really hurt in a fight. Thiago will be the bigger, stronger fighter, but I think Diego's pace could possibly break him. It takes a tremendous amount of oxygen to fuel all those muscles, and I just don't know if Thiago is ready for something like. In fact, if Thiago can't keep this fight on the feet...he's definitely in trouble I would say. Diego is absolutely relentless and has also improved his stand up game tremendously. However, his best bet would be to get this fight on the ground somehow.
Props: Tatame