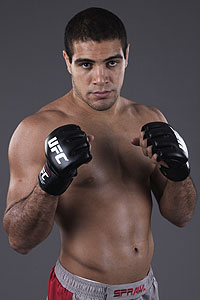 Thales Leites has been tabbed to replaced the injured Rousimar Palhares at UFC 101. Palhares was scheduled to take on UFC veteran Alessio Sakara before suffering a broken leg. Now, Thales Leites will take on Sakara after losing a very lackluster decision against Anderson Silva at UFC 97. The good news for Sakara is that he'll at least still be on the card. The bad news is he has another opponent that's dope as hell on the ground.
Props: Intheguard.tv
The FanPosts are solely the subjective opinions of MMA4Real readers and do not necessarily reflect those of MMA4Real editors or staff.